Nine undrafted rookies on the roster...Trent Richardson gone, third stringer Brian Hoyer quarterbacking the team....is this any way to run a football team?
http://cmsimg.freep.com/apps/pbcsi.dll/bilde?Site=C4&Date=20130830&Category=SPORTS07&ArtNo=308300080&Ref=AR&MaxW=640&Border=0&Brian-Hoyer-leads-comeback-Browns-beat-Bears
By now, I don't think there is any other way to understand it. The Browns have thrown in the towel on the 2013 season, and are in survival mode, trying to save as much money as possible for the future.
They started out with a plan to aggressively rebuild the team through free agency, signing premier free agents in linebacker Paul Kruger and defensive lineman Desmond Bryant. But last April 15, the FBI raided the headquarters of Jimmy Haslam's main company, Pilot Flying J.
My opinion is that by about late May the Browns' rebuilding project was put on hold for a year. The Browns quit signing top tier free agents and in fact they started shedding payroll. They started getting rid of highly paid but viable backups like running back Brandon Jackson and tight end Kellen Davis, replacing them with undrafted rookies.
By now, the team is an astounding 26 million dollars under the salary cap. This is the equivalent of two or three Pro Bowlers, or if you prefer, about six starting-calibre NFL players.
I think the Browns need to save money in order to cover the cash flow situation within the Haslam empire. Pilot Flying J is probably going through a down year because of being over-extended (having bought out rival Flying J for a billion dollars only two years ago), not to mention the Browns. As mentioned other times in The Village Elliot's Cleveland Browns blog, it is a reasonable guess that Pilot Flying J may be losing some customers after this recent fiasco, and moreover must be prepared to pay back something on the order of a hundred million dollars for illegally withheld discounts and fines. I doubt if the banks are particularly thrilled about lending money to a company whose CEO is under the threat of a federal indictment.
Getting rid of Trent Richardson made a big impact not only this year but in future years. In addition, the deal makes the Browns an odds-on favorite to be in a very favorable position for the 2014 draft. The goal of management may be to draft a premier quarterback, which would make the team more attractive to prospective buyers. The 2012 trade of four draft picks to move up one position to get Richardson now looks completely foolish if he is worth only a number one pick in 2014 (likely to be about the 25th overall if the Colts make the playoffs, versus number 3 overall for TRich). This follows the tradition of packaging three picks for injured backup running back Montario Hardesty, plus a number one and a number two for Brady Quinn. The Browns always approach the offseason as if they are loaded with talent and need only one or two key players to win the Super Bowl, but they always wind up with the thinnest roster in the NFL, and are usually in last place in their division.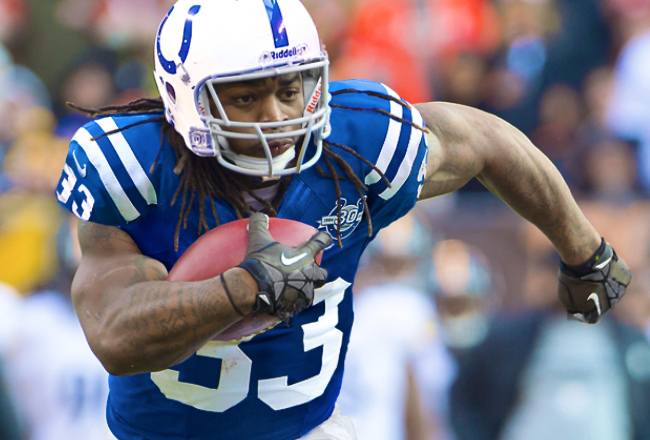 http://img.bleacherreport.net/img/images/photos/002/507/831/ScreenShot2013-09-19at9.47.59AM_crop_north.jpg?w=650&h=440&q=75
Current
ly, the Browns lead the NFL in salary cap room and it isn't even close. They also lead the league with nine undrafted free agent rookies on the roster. This is a young and untalented roster, and IT IS THE CHEAPEST TEAM IN THE NFL. This is not opinion, it's a fact, as measure by their being 26 million under the salary cap.
Meanwhile, the stalwart Haslam team is trying to get another 100 million dollars from the City of Cleveland in stadium improvements, and if they don't get it they may try to void their stadium lease, which would free them to move to another city. Los Angeles is likely the first choice, but if the Jacksonville Jaguars (say) get there first, then no doubt the city will put a group of investors together to pry another team away from some other city. My guess is that Haslam will be willing to listen.
After all, Jimmy Haslam is a Knoxville-based Steelers fan, a former minority owner of the Steelers. He was approved by the NFL as the Browns new owner after he falsely promised that he would move to Cleveland to become a full-time NFL owner. Thus far, Cleveland fans seem willing to overlook this, believing that Haslam has unswerving loyalty to Cleveland for some unknown reason. Good luck with that, guys.
I predict that the Browns will continue their un-building program, and that Brandon Weeden or Jason Campbell could be offered in exchange for a low round draft pick. This situation will continue until either Haslam is exonerated from the Pilot Flying J scandal, or else the Browns are sold. I just hope that they can stay in Cleveland another year or two.
http://www.knoxnews.com/photos/2011/feb/05/110898/
A former minority owner of the Steelers, Jimmy Haslam never did follow through on his promise to move to Cleveland to take over the Browns full time. Instead his office is empty in Cleveland, but most Browns fans choose to believe he has their best interests at heart.